Most Common Foundation Issues in Southern California
People in Southern California deal with a very specific set of foundation problems. Because most people have slab foundations, foundation repair and foundation raising in Southern California is different than in other states and other parts of the state. Learn what the common foundation issues are in Southern California as well as how to identify a foundation problem. Once you know you have a problem, you should call an expert at FOUNDATIONS ON THE LEVEL.
Common Foundation Issues and How to Repair Them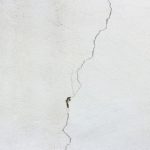 Look for bowing and buckling of walls. Walls that are bowing and leaning often have cracks as well. This issue is caused by unstable foundations and is typically repaired by pier installation. Sometimes helical tiebacks can be used to repair retaining walls and other walls in SoCal properties.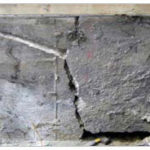 If you see visible signs that your foundation is sinking or settling, it could indicate major foundation failure. Underpinning with steel push piers or helical piers can help lift and stabilize settled foundations in Southern California.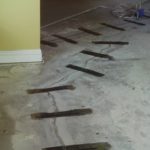 Cracks in the floor of a home or separating between walls and floors can mean that the foundation has settled unevenly. This also causes floors to slope. Sagging and bounciness in floors may accompany cracks. This problem usually requires underpinning with piers or polyurethane injection.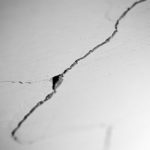 Cracks in your ceiling can also indicate foundation failure. These cracks come in a variety of shapes – spiderweb cracks, angled cracks, and horizontal or vertical cracks. Larger cracks that extend down the wall or occur near doors and windows are usually more serious. Underpinning or slab lifting with polyurethane helps fix this issue.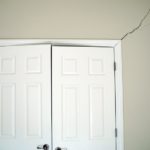 If your doors and windows are sticking closed or not closing properly, it may be the sign of movement in your foundation or even foundation failure. If you find this in conjunction with other issues, call an expert right away. Foundation repair and foundation raising can help fix the underlying issues causing this problem.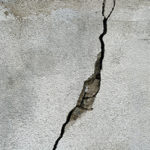 Here in California, we're more prone to cracking and settling foundations due to our climate and soil conditions. Foundation settlement and upheaval, which is the opposite of settlement, are both very common in Southern California. Cracks can also lead to foundation leakage. Get these cracks fixed right away with underpinning or professional crack injection repair.

We utilize foundation underpinning and polyurethane injection for slab leveling to fix all of these issues for SoCal homeowners. Contact FOUNDATIONS ON THE LEVEL for foundation repair solutions in Southern California.