Concrete Leveling Using Polyurethane Foam
Permanently Level and Stabilize Your Concrete This Spring
Springtime is often the time of year that homeowners look to complete home improvements and repairs. As you inspect your home, have you noticed uneven or sinking concrete slabs? Or an increased number of cracks? Foundations on the Level offers a solution to concrete leveling using polyurethane foam. The great news is that using polyurethane foam may permanently level and stabilize your concrete slabs!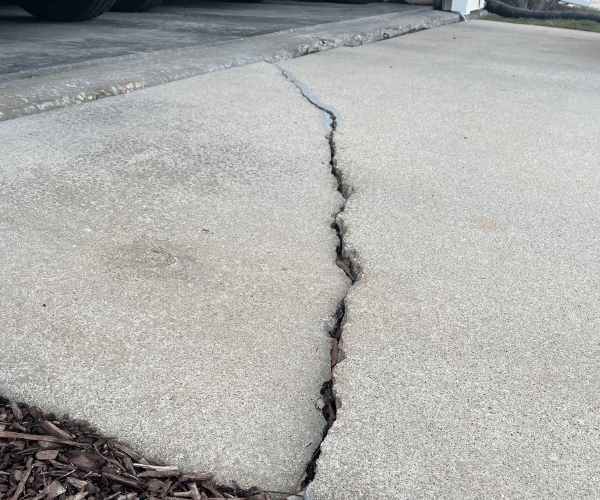 Best in the Industry for Concrete Leveling
In today's industry, one of the leading solutions for concrete leveling and repair is polymer foam. At Foundations on the Level, we use Accella Polyurethane Systems for their Low-Density Water Blown Spray Foam. This foam spray is developed to meet all slab raising needs while replacing existing blowing agents with zero ozone-depleting solvents. This makes the foam a highly desirable solution as a result due to its environmental friendliness. Accella has overcome a major industry problem by creating this highly stable water-blown spray foam
How Polyurethane Foam Works
In order to fix your slab and raise it back to its original position, Foundations on the Level will evaluate your slab to identify the areas that need the polymer foam applied. Your concrete leveling professional will drill a small hole in the concrete in that area and inject the polymer foam, causing the concrete to rise to its original level. To see this process in action, watch this video.
This Spring, Consider Concrete Leveling With Polyurethane Foam
Foundations on the Level has the knowledge and tools to fix your slab and raise it back to its original position. We offer a free inspection and report for property owners so you can be confident in our expertise. The investment you have in your home or business with our concrete slab repair services. If you are interested in concrete leveling using polyurethane foam, call us today at 760-889-8150