Home >Service Area> Tustin
Foundation Repair & More in Tustin, CA
Tustin's Foundation Repair Experts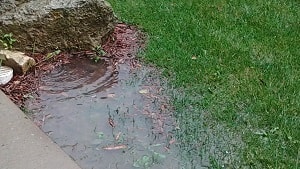 The professionals at FOUNDATIONS ON THE LEVEL are the ones to call if you need expert foundation repair services. There are several causes of foundation damage in Tustin. Foundation issues can be caused by poor compacting of soil during construction. If the soil is not compressed correctly, it may settle unevenly, causing the foundation to lower at different rates around the structure.
Other causes can be the extreme variety of weather we experience in Orange County. Heavy rains may cause the ground to become over-saturated, causing the soil to expand or shift. On the other hand, drought conditions will cause the soil to become dry and contract, pulling away from foundations and thereby not providing the needed support. Other naturally occurring events can be trees or roots growing or shrinking, which in turn can cause shifts in the soil, along with seismic activity causing your foundation to move out of place.
Signs of Foundation Problems in Tustin
If you discover any of these problems in your home, call FOUNDATIONS ON THE LEVEL immediately. One of our professionals will come to your Tustin home and provide you with a no-cost inspection. We will go over the report with you and come up with the best solution for your individual situation.
Crack Repair in Tustin, CA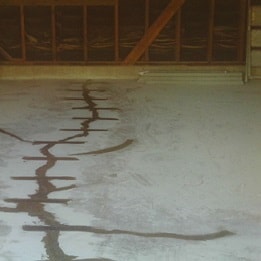 If you notice cracks in your home, you may dismiss them at first as only being something unsightly, but they can quickly become a big problem if ignored. Even a small crack can allow water or pests into your home, causing a possible health hazard for your family or leading to structural damage to your house. Cracked floors or walls may also be a symptom of a more serious problem occurring in the background. FOUNDATIONS ON THE LEVEL has the right expert to determine the best answer to your problem and will provide you with a quick and honest solution.
We have many years of experience in crack repair and with the right combination of knowledgeable professionals and quality products, we can fix any issue quickly and permanently. We use Roklin Dual Component Epoxy to seal the crack and bond the edges closed. After the crack has been closed, we use Fortress Carbon Fiber Staples to stitch the repair permanently. This leaves a smooth surface that you can then cover with any flooring you prefer.
We want FOUNDATIONS ON THE LEVEL to be the first company you call for all of your home repair needs in Tustin, CA. Our combination of experience, customer service, and quality products will give you the best solution to any situation you may have.