How to Fix Uneven Sloping Floors
Uneven and sloping floors are signs of foundation settlement. In addition to your sloping floors, you'll likely notice a few other signs. Drywall cracks and gaps between your foundation and baseboards often accompany the uneven floors. Throughout this post, we'll walk you through how we fix uneven, sloping floors.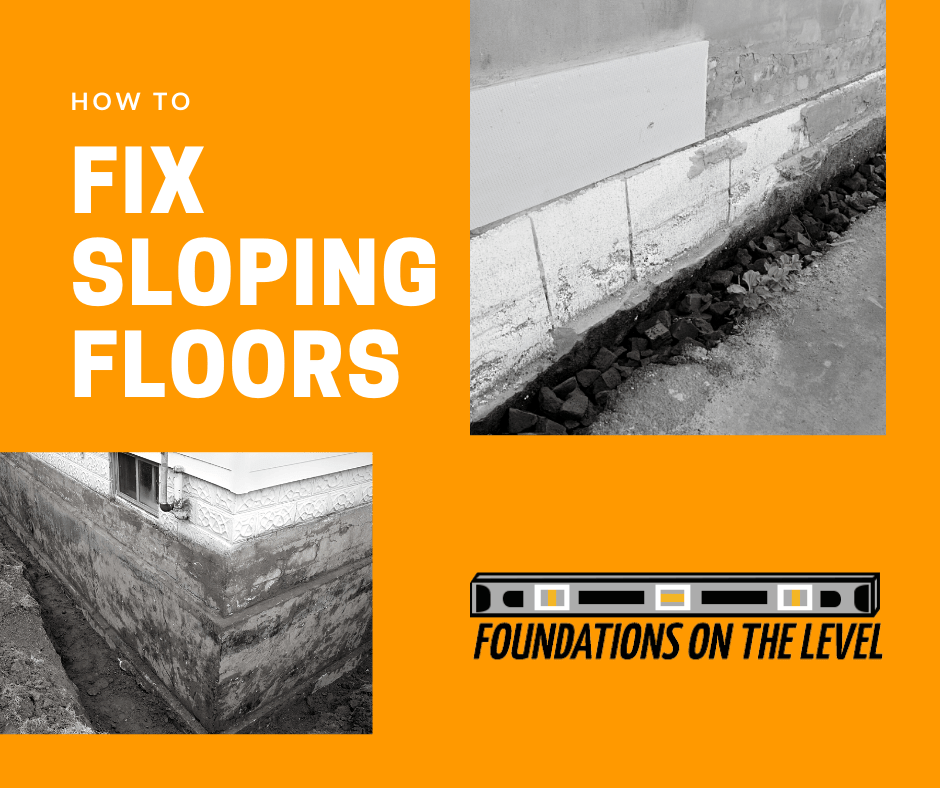 In most cases, foundations need to be raised in order to reverse and prevent further foundation problems. In order to do this, we install steel resistance piers, also referred to as helical piers.
Helical piers are a permanent foundation repair solution. In order to install the piers, we drill beneath any shifting soil. Once we're able to reach a stable, load-bearing strata, we connect a steel foundation bracket to the helical pier and your home's foundation to prevent any further settlement. From there we're able to lift and level your foundation. Although this process might seem overwhelming and intimidating, it is actually minimally invasive. Majority of the time, you are still able to live in your home while we are working on your foundation. We perform all of the work outside of the home, and with minimal disruption. However, in some projects, we may need to work from the inside, but you will not need to vacate your property.
Additionally, our installers are ECP certified, and continue learning and training to stay up-to-date on all of the current technologies and structural support solutions. We are always equipped with the most advanced products and solutions for foundation repair and structural support on the market.
If you live within our service area, contact us to schedule an inspection. Inspections and estimates are free for property owners. During our inspection, we will look at your foundation to create a customized plan on how to move forward.