Home > Service Area > Dana Point
Foundation Repair & More in Dana Point, Ca
Foundation Repair Solutions
FOUNDATIONS ON THE LEVEL provides expert foundation repair services for Dana Point, California. If you live in Dana Point, you may have experienced some sorts of issues with your foundation. Commonly, people will notice problems like: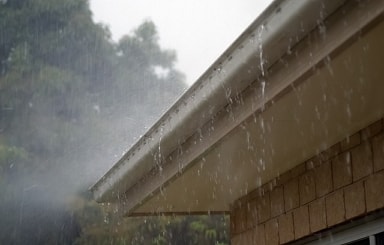 Gaps and spaces between doors and door frames
Bowing or leaning walls
Misaligned trim
Crumbling or flaking foundation
A failing foundation is a serious issue and can damage the entire structure of your home. At FOUNDATIONS ON THE LEVEL in Dana Point, we can install helical piers and resistance piers to make sure that your foundation is in good shape, giving it stability that will last for years to come.
Slab Leveling in Dana Point, CA
Uneven concrete is not only an eyesore to your Dana Point property, but it can also be a tripping hazard for you and for your guests. If you are in need of slab leveling, look no further.
FOUNDATIONS ON THE LEVEL
can fix any type of concrete slab that you have. We have repaired and leveled driveways, walkways, porches, steps, garage floors, patios, decks, and more!
Our company uses Arnco Performance Polymer's "Low-Density Water Blown Spray Foam" for slab leveling. It doesn't require any demolition and won't disturb any other part of your property. For long-lasting quality slab leveling, call
FOUNDATIONS ON THE LEVEL
today.
Crack Repair & Retaining Wall Support in Dana Point, CA
With our years of experience combined with our top quality tools and equipment, the repair services you get at FOUNDATIONS ON THE LEVEL are hard to beat. When it comes to crack repair, we utilize ROKLIN Dual Component Epoxy. This product seals and welds cracks closed with incredible strength. After the sealant has cured, we then stitch the repaired crack with FORTRESS Carbon Fiber Staples every 18 inches. This method will permanently seal your cracks and you will never know that they were even there!
It is very important for cracks to be repaired as you notice them because they only get worse over time. Cracks in your walls, floors, or ceiling can allow water to enter your home, and they can also act as an entrance for insects and pests. If you have any cracks in your home, contact FOUNDATIONS ON THE LEVEL immediately.
Our company also offers retaining wall repair and retaining wall support to California residents living in Dana Point. If your retaining wall is starting to buckle, we can install helical piers by Earth Contact Products to provide them with maximum strength and stability.
For all of your home repair needs in Dana Point, CA, be sure to contact FOUNDATIONS ON THE LEVEL. We are your number one option for Southern California foundation repair, retaining wall support, slab leveling, and crack mending. We are proud of the great reputation we have earned for our unmatched customer service and competitive rates. Don't hesitate to call us today!