Home > Service Area > Irvine
Foundation Repair & More in Irvine, Ca
Irvine's Foundation Repair Experts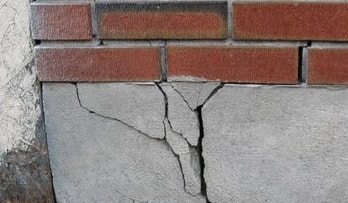 If you are in the Southern California area and are in need of professional foundation repair or concrete leveling services, contact FOUNDATIONS ON THE LEVEL.
We match our experts with the best products on the market to give you a level of service unique to the Irvine area.
Causes of Foundation Damage in the Irvine Area
There are several reasons that a foundation can be damaged, it's important that you have a professional look at your home and determine the right solutions for your particular situation.
Some causes may be:
Heavy rains
Trees or roots
Earthquakes
Droughts
Poorly compacted soil
The damage that can be caused by these occurrences can vary greatly.
You may notice cracks in walls, ceilings, or floors, or doors and windows that stick. Floors may begin sloping or creaking and gaps may open around trim or doorways. On the outside of your house or in your basement you may begin to see a cracking or crumbling foundation. All of these signs point to your home needing foundation repair.
Foundation Repair Solutions
The first step, as it should be with any repair, is to precisely diagnose the problem.
We have a team of professionals that can provide a free inspection (free for property owners only) and will even go over the results with you, addressing any questions or concerns you may have. We want you and your family to feel safe and secure in your home and you need to feel confident in any work that we perform.
FOUNDATIONS ON THE LEVEL uses helical piers and push piers to strengthen your foundation and bring your home's stability back to what it once was.
Helical piers consist of metal rods with helical plates on them that give them the appearance of giant screws. They are "screwed" into the soil until they reach a stable enough layer of soil to support the house before being attached to the foundation by a bracket.
Push piers are similar except without the helical plates. They are sunk down to either bedrock or a load-bearing strata of soil before being attached to the foundation with brackets.
Slab Leveling in Irvine, CA
That uneven slab is more than ugly, it's a tripping hazard! Our team of professionals at FOUNDATIONS ON THE LEVEL can return your concrete back to an even level. Whether it's a sidewalk, driveway, patio or more, we have the experience to do the job right.
The product we choose to use is a polyurethane foam. We have found that year after year it has given us amazing and long-lasting results. Our repair team will inject the foam into the slab, filling any gaps that are below the surface. Your slab will be lifted and any voids or cracks under the slab will be filled. The foam cures within 15 minutes, giving you a usable surface in a short amount of time.
Crack Repair in Irvine, CA
You may be tempted to run to the local DIY store and get something to repair cracks yourself. This will probably turn into a big mistake if the cause of the crack is not addressed. FOUNDATIONS ON THE LEVEL's experts will examine your home's crack and determine what the situation is. A crack needs to be addressed as it can let in water or pests, causing more damage and more expensive repairs down the road.
FOUNDATIONS ON THE LEVEL has the combination of expert knowledge, superior customer service, and high-quality products that will give you a sense of security, knowing your home is stable and safe. We want to be your source for any home repair needs you may have in Irvine, CA.