Home > Service Area > Oceanside
Foundation Repair & More Oceanside, Ca
Foundation Repair in Oceanside, CA
Our expert team at FOUNDATIONS ON THE LEVEL offers professional foundation repair services to residents living in Oceanside, California. Many homeowners in this area experience some sort of foundation issue in their home, which can be caused by several different factors. Some things that commonly cause foundation failure include seismic activity, excess water, improper settlement, and poor drainage.
When inspecting for foundation failure in your home, look for the following issues:
Uneven or sloping floors
Gaps and spaces between doors and door frames
Bowing or leaning walls
Cracks in the walls, floors, ceiling
Misaligned trim
Crumbling or flaking foundation
Doors and windows that stick
If you have noticed any of the issues listed above in your Oceanside home, contact FOUNDATIONS ON THE LEVEL right away. If you are a home or business owner, we would be happy to give you a free inspection and report concerning the damage that is being done to your home. Keep your home safe and structurally sound with our foundation repair services here in Oceanside, CA.
Slab Leveling in Oceanside, CA
Are you in need of concrete repair and slab leveling on your Oceanside property? Many homes have slabs that have been damaged or become uneven over time. Not only is an uneven slab unsightly, but it can cause a tripping hazard for you and your guests. Whether you have noticed sinking and cracking on your porch, patio, stoop, sidewalk, driveway, or garage floor, FOUNDATIONS ON THE LEVEL can fix it for you.
When it comes to repairing and leveling concrete slabs, we use a product called Low Density Water Blown Spray Foam. This spray foam is manufactured by Arnco Performance Polymers, a company that we know and trust. FOUNDATIONS ON THE LEVEL has used this spray foam method for many years because it is extremely reliable and always leaves long-lasting, quality results.

Crack Repair & Retaining Wall Support in Oceanside, CA
Cracks can allow water to seep into your home, and they can also be a passageway for insects and other unwanted pests. If you have any cracks in your walls, ceiling, or floors, be sure to call FOUNDATIONS ON THE LEVEL right away.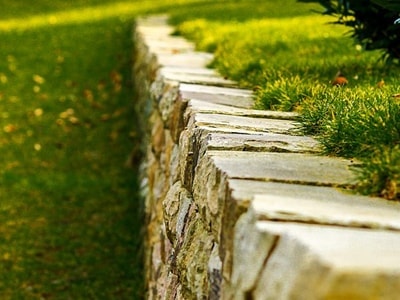 We are experts in crack repair and have many years of experience, as well as professional tools and equipment to get the job done right.
FOUNDATIONS ON THE LEVEL also offers retaining wall repair and retaining wall support to California residents living in Oceanside. If your retaining wall is beginning to fail, we can install helical piers by Earth Contact Products for maximum support and stability.
For all of your home repair needs in Oceanside, CA, be sure to call FOUNDATIONS ON THE LEVEL. We are the best option you have when it comes to foundation repair, retaining wall support, slab leveling, and crack mending. Our company is proud of the great reputation we have built for our incredible customer service and competitive rates. Don't wait any longer, contact us today!