Home > Common Structural Problems > Bowing Walls & Other Wall Problems
Bowing Walls & Other Wall Problems
If the walls in your Southern California home are leaning, rotating, bowing, or bulging, you may be in serious need of foundation repair. Most structural issues with your home are the result of foundation failure. Some of these issues include: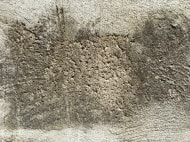 Misaligned trim
Sticking doors and windows
Leaning chimney
Cracks in walls and floors
Porch steps pulled away from the stoop
Cracks in the ceilings
Sloping floor
If you have experienced problems with your walls or any of these other issues in your home, be sure to call FOUNDATIONS ON THE LEVEL today for premiere foundation repair service. We can thoroughly inspect your foundation and see what type of repair would be best for your situation.
It is important not to prolong repairs, because damage to your foundation can get worse over time. Structural damage to your home will lessen its value, curb appeal, and can also create a dangerous living space for you and your household. As soon as foundation issues are realized, it is important to have them taken care of by a professional immediately.
Foundation Repair Solutions for Wall Problems
Our team at FOUNDATIONS ON THE LEVEL has incredible expertise and unbeatable products that you need to properly repair your foundation and ensure safety and quality in your home. All of our contractors are highly trained and experienced, and we get our products from the leading manufacturing company in the industry, Earth Contact Products. Our professional services will leave you with a foundation that is strong and steady for years to come.
We use products like helical piles and resistance piers to give your foundation the stability it needs. All of our installment projects are covered under a 25-year warranty. You can trust the quality work that we do here at FOUNDATIONS ON THE LEVEL! Call us today to learn more about the services that we offer for fixing your wall problems and foundation problems in San Diego County as well as Orange County, California.