Home > Service Area > Laguan Niguel
LAGUNA NIGUEL, CA FOUNDATION REPAIR
Foundation Repair in Laguna Niguel, CA
FOUNDATIONS ON THE LEVEL will provide you with the expert foundation repair services you require in Laguna Niguel, CA. There are several causes for foundation damage and we have the experts that can determine the best solution for your Laguna Niguel home.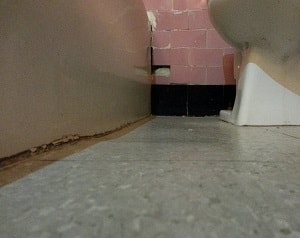 If you notice any of the following problems, you may have foundation damage:
Cracks in floors, walls or ceiling
Windows or doors sticking
Cracked or damaged foundation
Contact FOUNDATIONS ON THE LEVEL as soon as possible if your Laguna Niguel home is showing any of these symptoms of a damaged foundation. Our professionals will perform a no-cost inspection and will work with you to provide the best solution for your particular foundation issue.
Crack Repair in Laguna Niguel, CA
Cracks in your concrete don't have to cause structural problems to be a nuisance. A hairline fracture can allow water into your home, causing more damage or allowing mold and mildew to grow, creating a health hazard for your family. Pests need a barely visible crack to gain entry into your home. Quickly addressing any cracks you discover and having FOUNDATIONS ON THE LEVEL repair them is the answer to keeping your family and home safe.
Our experts can determine what is causing the crack and apply the best solution. We use Roklin Dual Component Epoxy to seal and weld cracks closed and then permanently close the crack with Fortress Carbon Fiber Staples. When we are finished, you will have peace of mind, knowing your cracks have been taken care of by professionals.
Slab Leveling in Laguna Niguel, CA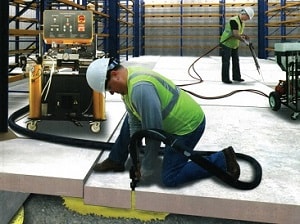 If you find your concrete is uneven at your Laguna Niguel home, you should contact FOUNDATIONS ON THE LEVEL. We can fix any problems you may be having with your concrete slab. Uneven concrete is not only unsightly, but it can also be a tripping hazard. Trips and falls are the number one cause of injury in the home. Our experts have worked with patios, driveways, sidewalks, porches and steps, garage floors, and many other surfaces.
We use a Low-Density Water Blown Spray Foam from Arnco Performance Polymer to correct your uneven slab. Our professionals inject the foam into your concrete, and the foam expands, filling the uneven base under the slab. This method has little impact on your property and is long-lasting.
If your Laguna Niguel property needs any repairs, contact FOUNDATIONS ON THE LEVEL. We stand by the great reputation we have earned over the years for our professional work, competitive rates and outstanding customer service. Let us be the first call you make when you need foundation repair, slab leveling, crack mending, and retaining wall support.