Home > Service Area > Chula Vista
Foundation Repair & More in Chula Vista, CA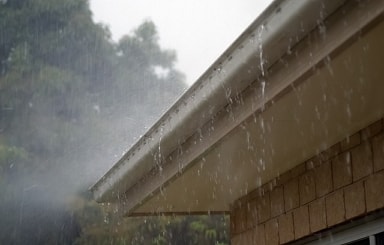 Here at FOUNDATIONS ON THE LEVEL, we offer expert foundation repair services to residents living in Chula Vista, CA and surrounding Southern California areas. Many California homeowners experience some sort of foundation issues in their home. Whether your foundation has sunken over time, or you notice that it has become cracked and uneven, we can help.
Read More About Our Services
Chula Vista Foundation Repair Experts
Know the Signs of Foundation Damage
When inspecting for foundation failure in your home, look for the following signs:
Gaps and spaces between doors and door frames
Crumbling or flaking foundation
Misaligned trim
These issues that can be found in your home indicate that you are in need of foundation repair. FOUNDATIONS ON THE LEVEL would be happy to inspect your home for you and see where the damage is coming from. Then, we will plan out the perfect repair solution for your home. Keep your home strong and secure with our foundation repair services here in Chula Vista, CA.
How We Repair Foundations
At Foundations on the Level, we are experts at using foundation underpinning products to provide your foundation with the stability it needs.
If after our inspection we determine that helical piers or push piers are the right solution for your home, we will then determine the correct placement for the piers and which sections of the foundation need to be raised to bring the home back to level.
We then excavate next to your home where the piers are to be installed, both in order to sink the piers and to expose the foundation footings
Then we either sink (in the case of push piers) or drill (in the case of helical piers) the piers into the ground until our readings determine that they have hit a layer of soil that is solid enough to support your house. Then, brackets are attached to the foundation to connect the piers to your home. After the foundation is hydraulically raised back to level, the weight of the home is transferred onto the piers, providing it with the stability that the soil immediately beneath your home couldn't provide.
Read more about our foundation repair solutions.
Concrete Slab Leveling Services by FOUNDATIONS ON THE LEVEL
Have you noticed concrete on your property that has sunken or cracked? No matter what kind of slab damage has occurred in your home, we can fix it. We have repaired driveways, sidewalks, walkways, porches, steps, decks, patios, garage floors, and more!
To repair and level your broken or uneven concrete slab, our company uses a product called Low Density Water Blown Spray Foam. FOUNDATIONS ON THE LEVEL has many years of experience using this spray foam method, and it has proven itself to be efficient and successful every time. Call us today to learn more about polymer spray foam and it's advantages.
Crack Repair & Retaining Wall Support in Chula Vista, CA
When cracks form on the walls, floors, or ceilings of your Chula Vista home, it is important to get them taken care of right away. If cracks are left unrepaired, they will only get worse over time. As they enlarge and form multiple cracks, your home will be more and more susceptible to the entrance of insects and water seepage.
Our expert team at FOUNDATIONS ON THE LEVEL uses professional methods for crack repair. We use ROKLIN Dual Component Epoxy to seal cracks and weld them closed. After the epoxy has cured, we stitch the repaired crack every 18 inches with FORTRESS Carbon Fiber Staples. Your cracks will be permanently sealed with this method.
We also offer retaining wall repair and retaining wall support to residents of Chula Vista. If your retaining wall is beginning to fail, we can install helical piers by Earth Contact Products for maximum support and stability.
For all of your home repair needs in Chula Vista, CA, contact FOUNDATIONS ON THE LEVEL. We are your number one choice when it comes to foundation repair, retaining wall support, slab leveling, and crack mending. Our company is proud of the fantastic reputation we have built for our amazing customer service and quality, affordable repairs.