Hot Dry Weather a Fire Hazard
It's also a Foundation Hazard for Southern California Homes
We've been dealing with a hot, dry patch of weather with low humidity. This poses a fire threat to our area and you should be aware. What you might not be aware of is that this type of weather is also a threat to your home. How? Dry weather over extended periods can lead to foundation problems. It causes soil shrinkage and this leads to foundation problems. Here's a bit more information on what to look for.
Soil Shrinkage – What to Look For
Depending on how much clay is in the soil around your home you may be affected by the shrink-swell capacity of the soil around your foundation. It's important to note that you can also see damage around your pool, driveway, sidewalks, anywhere there is soil surrounding the structure. The high the level of clay minerals in the soil the more they have the capacity to shrink and swell.
You need to look for the following: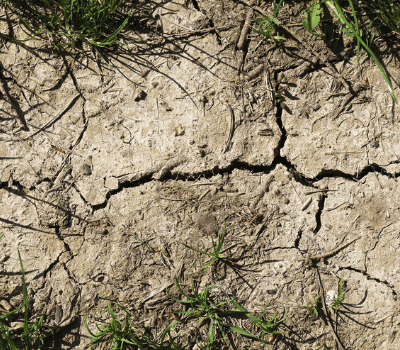 Large cracks in walls
Cracks in foundations
Buckling of driveways, roads, sidewalks
Jammed doors
Jammed windows
Countertops pulling away from the walls
Cove joint cracks
Garage column cracks
Steps or stairs separating from structures
Another important thing to note is that the shrinking and swelling of soil can be cyclical with the weather patterns. When there are swings in the weather and the soil shrinks and swells often this can cause quite a bit of damage.
What can you do?
Keep your gutters clear of debris. Keep good track of your downspouts to make sure they are taking water down and away from your home. The problem is, both of these DIY solutions are for when we have rain. So what about when it is dry? Be aware. There are a lot of things that are beyond our control as home or business owners. If you see any of the symptoms listed above, get in touch with a professional for advice. We can let you know the severity of the problem and if needed, provide you with a plan for the extra support you need when there is soil shrinkage and your foundation is at stake. Need help? Contact us today.