Common Slab Foundation Repair
There are so many reasons why your slab foundation might need repairs. In this article, we'll talk about common problems homeowners have with their foundation and some ways to repair these problems.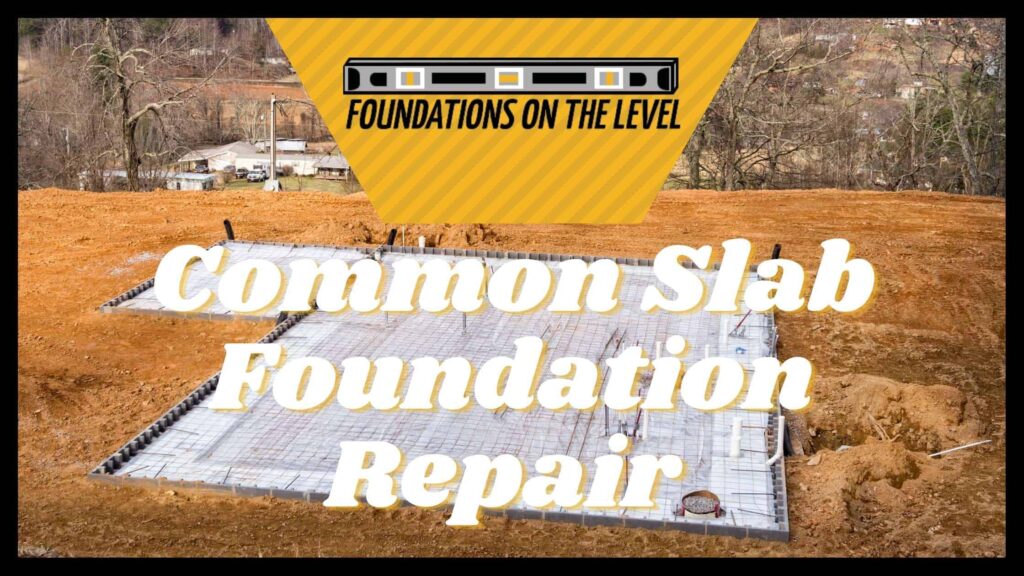 One common slab foundation problem is the disruption in the slab. This can create complications that consist of uneven floors and walls, and tilting countertops. The best solution for this problem is to have a contractor come take a look at your foundation to determine the cause.
Another problem is foundation cracks. They harm slabs made of concrete and may cause your foundation to separate at the joints. Obstacles commonly include gaps that are relatively small, although they can become larger if not fixed quickly. The one way to fix this is to install concrete piers.
Another common problem homeowners have is settling and sinking slabs. These are both signals that your foundation is moving and damage is occurring. Common causes of shifting in your foundation can be soil and water. Ways to fix this problem is to install additional foundation piers. This has been an issue all through the 1900s and is still affecting houses built today.
Piers also could have shifted. Concrete or steel piers can both collapse over a period of time can create a dilemma. After all, it would be most unusual for them to last forever. You'll want to make sure your foundation piers and slab are both secure. Robust foundations rarely fail for no good reason. They've improved in the past 30 years.
The last problem is poorly made foundations. Poorly made concrete foundations can cause slabs severe harm if the concrete was not poured thick enough. A thin concrete slab will not support a foundation because of the weight of the house. The best solution is to have your foundation inspected by an experienced contractor who can make your structure last. It's important that it be made correctly.
More Info
If you are looking for a professional foundation repair company don't look any further! Here at Foundations on the Level, we strongly believe in quality customer service and treat every home as if it was our own. Our specialists will work directly with you to analyze the unique problems that your home is facing and come up with the best solution for your needs and budget. We have established a fantastic reputation within Orange County & San Diego County for foundation repair, slab releveling, retaining walls, and more. Contact us for a free estimate!