Steel Piers Lift And Stabilize Laguna Beach Home With Natural Cave Below
As with many Southern California beach communities, Laguna Beach's premier ocean-view home sites sit atop craggy buffs. They are often located high above the sandy beaches and picturesque blue waves that rush to the shore.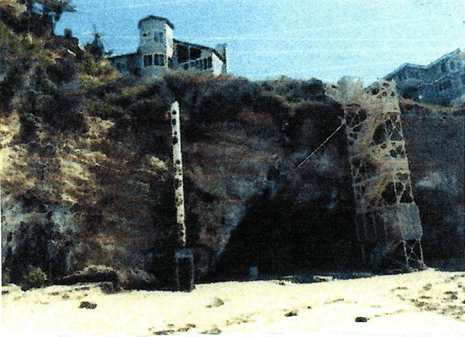 We were recently asked by a Laguna Beach homeowner to evaluate the soils and geology of his home in preparation for some foundation repairs to the home.
Large cave presented challenge
Of particular interest and potential concern was the stability of the home's site, which is located on a bluff above the beach and which includes a natural cave beneath a portion of the property.
The sea cave itself is about 50 feet wide and 30 feet deep. It has an arc shape roof, and it is apparent that at higher tides, the ocean flows over the floor of the cave.
We recommended that the homeowner install resistance steel piers to lift and stabilize the foundations of the home in 18 locations.
Foundations On The Level installed pier system
Foundations On The Level installed the pier system to stabilize and level the floors, which we estimated at about -3 inches out of level.
After the building was lifted, the void space under the building was filled with structural foam. The foam, no heavier than 4-pounds-per-cubic-foot, restored the building slab support to the soil, and assisted in preventing settlement of the building on the weak soils.
Once the lifting and stabilization were completed, Helfrich-Associates determined that the building is structurally sound based on published criteria for evaluating building floor and foundation tilt.
Steve Helfrich, PE
Helfrich-Associates