Home > Service Area > San Juan Capistrano
SAN JUAN CAPISTRANO, CA FOUNDATION REPAIR
Foundation Repair in San Juan Capistrano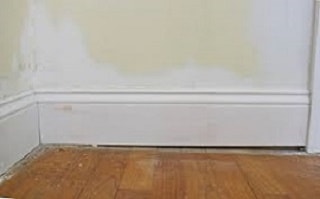 Are you looking for a foundation repair contractor in San Juan Capistrano? Give FOUNDATIONS ON THE LEVEL a call today to get started with your free consultation. We can handle any type of structural problems you are facing, including crumbling foundations, uneven slabs, bowing walls, and more.
Many Southern California homes suffer from foundation damage because of high water tables and seismic activity. It is important to prevent your home from experiencing structural issues by taking the necessary precautions. You can have steel piers installed underneath your home to keep it from being affected by the dangers around it.
Signs of Foundation Problems in San Juan Capistrano
There are many things that can cause foundation problems. If the soil under your home was not properly prepared during construction, it can settle unevenly and cause the foundation to crack under the pressure. Heavy rains are another cause, as they can saturate the ground and cause the soil to expand. Expansive soil pushes against your foundation and creates bowing and leaning walls. On the other hand, lack of rain can cause drought conditions which dehydrate the soil, taking support away from the walls. Earthquakes and overgrown tree roots are other natural causes of foundation damage.
Here are some signs you may recognize in your San Juan Capistrano home if you have foundation problems:
Bowing and leaning walls
Floor cracks
Wall cracks
Doors that don't open properly
Trim pulling away from the wall
Sloping and uneven floors
If you live in San Juan Capistrano and discover any of these problems in your home, be sure to
contact
FOUNDATIONS ON THE LEVEL
today so we can fix these problems immediately.
Crack Repair in San Juan Capistrano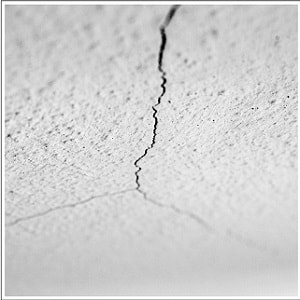 Wall, ceiling, and floor cracks can be unsightly, but they may not bother you that much. However, it's important to take a close look at them to make sure that it doesn't get worse. Cracks caused by foundation damage will continue to grow and can become dangerous to your home. They can increase structural damage, or allow termites and pests into your home. If you have cracks that need to be inspected, FOUNDATIONS ON THE LEVEL can take a look and provide you with the solution you need.
Contact us today to get a free quote on your crack repair needs in San Juan Capistrano. We have several solutions for crack repair, including epoxy seals and carbon fiber staples. Your San Juan Capistrano home will be safe from crack damage with our professional solutions.