Home > Service Area > San Clemente
SAN CLEMENTE, CA FOUNDATION REPAIR
Foundation Repair San Clemente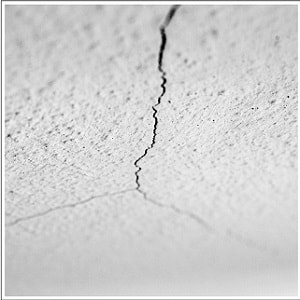 FOUNDATIONS ON THE LEVEL in San Clemente, California provides expert foundation repair service. There are many causes of foundation damage in Southern California:
Trees or roots moving walls or floors
Drought conditions causing the soil to shrink
Over-saturated soil expanding and pushing your foundation
Earthquakes causing the soil to shift unevenly

These situations can cause problems in your home that may be easy to see. Damaged foundations can cause cracks in your floors or walls, sticking windows or doors, broken plumbing, and bowing or leaning walls. If you see any of these warning signs, do not hesitate to call FOUNDATIONS ON THE LEVEL. Our professionals can give you a no-cost inspection and work with you on the best solution for your personal situation.
Slab Leveling in San Clemente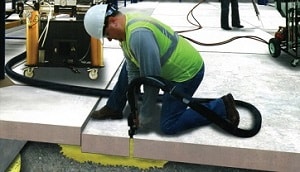 If you have uneven concrete, FOUNDATIONS ON THE LEVEL has the solution. Whether it's a driveway or a porch or patio, our experts can fix it. We use Arnco Performance Polymers' Low-Density Water Blown Spray Foam. This foam is injected under your concrete work, filling the voids underneath and raising the slab to its original height. This is non-invasive to your property and provides a long-lasting solution to your uneven concrete slab. FOUNDATIONS ON THE LEVEL has used this product for many years and stand by the results. Let us know if you'd like to learn more about this great product.
Crack Repair in San Clemente, CA
Cracks in your walls or floors may just seem like a small thing, but it can be a sign of something more significant. A small crack can let in water. The least worry is the growth of mold or mildew, but the water can expand inside the crack, growing bigger and becoming a structural issue. In addition, a crack can be the sign of a larger problem happening behind the scenes. The experts at FOUNDATIONS ON THE LEVEL can look at your floors or walls at no cost to you and determine the extent of the issue. We know you don't want water or pests entering your house and fixing a small problem now can prevent a large problem from happening later.
FOUNDATIONS ON THE LEVEL uses Roklin Dual Component Epoxy to seal the crack and once that is done, Fortress Carbon Fiber Staples are used to keep the crack closed and you can install any type of flooring on top of the repair.
FOUNDATIONS ON THE LEVEL is a Preferred Installer of Earth Contact Products and can provide expert service that matches its quality products. Call us first for any repairs to your San Clemente home, including foundation repair, crack repair and slab leveling.