Cracked Slab Solutions in Southern California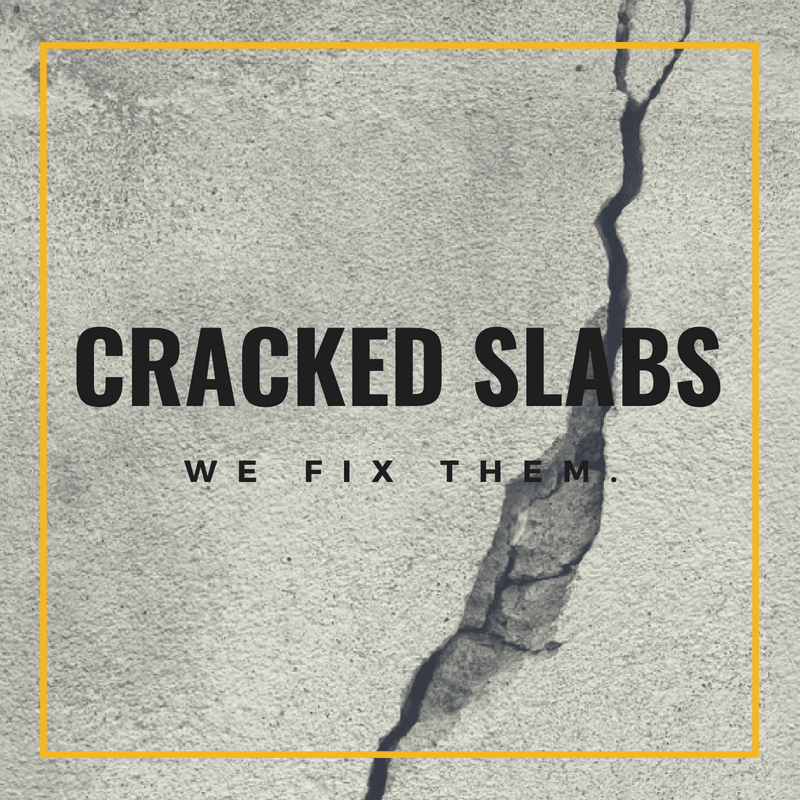 If you have a cracked slab on your Southern California property, it's important to get it taken care of right away. Many homes and businesses in Carlsbad, San Diego, and surrounding areas experience cracked concrete slabs because of excess water changing the soil conditions. Other causes of cracked slabs are seismic activity or settlement over time.
FOUNDATIONS ON THE LEVEL is your trusted Southern California Foundation Repair Expert that specializes in the repair of cracked slabs and concrete. If you are a property owner, contact us today to schedule a free inspection and estimate.
What Caused My Cracked Slab?
Several conditions can lead to a cracked slab. Here are some of the most common issues that we find are causing cracked slabs in Southern California:
Soil Erosion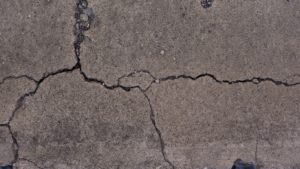 When the soil beneath your home is too saturated with water, it will expand and create pressure against your concrete slab. The soil then becomes dehydrated and shrinks when it is too dry, which causes movement in your concrete that can form cracks over time.
Foundation Settlement
Foundation settlement happens when the ground beneath your home can no longer support the weight above it. Your home will begin to sink into the ground. Usually, a home will not sink altogether at the same rate. Certain sections of the home will go down faster than others, causing an imbalance in the settlement. This will create dangerous slab cracks that need serious structural repair.
Seismic Activity
Although rare that a foundation would crack due to a typical west coast earthquake, seismic activity over time can shift the ground beneath your home, causing your foundation to settle and crack, or form gaps in your concrete.
Can I Repair My Cracked Slab Myself?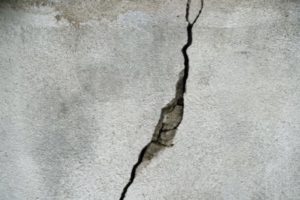 There are many "DIY Cracked Slab Repair" techniques out there, but fixing a cracked slab isn't a project that your average handyman can achieve.
Cracked slabs require structural repair because the root cause of them is structural damage. Simply mending a crack with caulk or concrete patching won't address the underlying problem. You need to address your expanding soil problem or settling foundation to prevent cracked slabs in the future.
Have your property inspected by a Southern California foundation repair expert who understands structural issues and can provide you with a permanent solution.
Foundation Solutions for Cracked Slabs in San Diego & Orange County
Since several different things can cause cracked slabs, it is wise to get a foundation repair specialist to inspect your foundation. They can help you find the underlying cause of the problem.
FOUNDATIONS ON THE LEVEL has been serving the Carlsbad area for over 2 decades. We offer several solutions for cracked concrete slabs. If you have a foundation settlement issue, we can install steel piers underneath your home to make sure that your house is permanently secured on stable soil.
We also offer polyurethane slab injection to repair cracked slabs that have been damaged by soil erosion or ground movement not related to foundation settlement.

Our professional team will evaluate your situation and provide you with a detailed quote based on your specific needs and budget. Call us today to get started!