Home > Services > Retaining Walls
Retaining Wall Failure
Problems that occur in retaining walls are similar to problems that homeowners with poured or block concrete foundations often have in their basement. There are several different things that can cause retaining wall problems, but most of these issues result in the wall becoming cracked or bowing. This can be troublesome for homeowners, since tearing out the wall and replacing it is a costly, time-consuming process. Fortunately, FOUNDATIONS ON THE LEVEL provides retaining wall repair solutions that do not require complete replacement.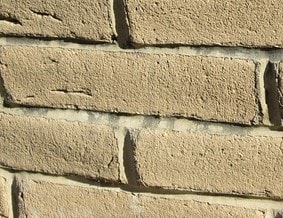 Some of the issues that can occur that may cause your retaining wall to suffer include:
Excess Moisture
Frost Heave
Poor Construction
Heavy Loads
Look for signs of retaining wall failure to prevent blowouts and the need to replace the retaining wall. If you catch the problem in your retaining wall soon enough, the team at FOUNDATIONS ON THE LEVEL can take care of it.
Failed Retaining Wall Repair in Orange & San Diego Co.
If your retaining wall was not built or poured properly, or if it does not have proper drainage, it could fail and cause you problems that require expensive fixes. Concrete for retaining walls must be mixed with the proper ratios to prevent crack formation or shrinkage and keep the concrete strong and stable throughout different weather situations. The soil around the retaining wall should be replaced with gravel to keep water in the soil from pressing on the retaining wall and making it bow or crack.
Because these precautions are not always taken in retaining wall construction, it is not uncommon to see bowing or cracking retaining walls. We use helical tiebacks from the lead foundation repair product supplier, ECP (Earth Contact Products) to repair the retaining walls without having to replace the entire area. These tiebacks work a lot like large steel screws that are installed through the retaining wall into the ground. The tiebacks anchor the wall deep into stable soils and apply opposite pressure that keeps the wall from bowing outward and prevents crack formation. The tiebacks can be installed both vertically and horizontally to give the wall plenty of stability for years to come.
If you are in need of retaining wall repair and support in San Diego County or Orange County, California, be sure to call FOUNDATIONS ON THE LEVEL today. We offer free estimates and reports to home and business owners.